Dr. Greg Harms – Equine Veterinary Services for The Brainerd Area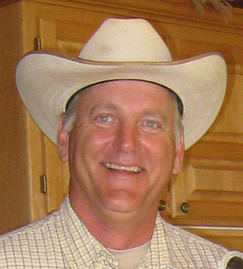 Dr. Harms
Equine Veterinarian
Every horse owner knows that the health of their animals depends on a partnership between the owner and a highly qualified, experienced Veterinarian.  In the Brainerd, Minnesota area, Dr. Greg Harms is the equine veterinarian discriminating horse owners trust to keep their valuable animals healthy and sound.
With over 25 years of veterinary experience, Dr. Harms is dedicated to the continuing health of your horses. Whether it's preventive care or diagnosis and treatment of any health issues that arise, Dr. Harms will provide the quality care your animal deserves. At your location or at his well-equipped clinic, you can rely on Brainerd Equine Veterinary Services to work with you to keep your horse in top condition.
Mobile and Stationary Clinics
Brainerd Equine Veterinary Services has a complete mobile clinic that is ready to travel to your location to perform most services. From ultrasound technology and X-ray equipment to everything else needed to diagnose and treat horses, the mobile clinic comes to your farm ready to handle the situation.
You can also transport your animal to Dr. Harms spacious clinic, which is fully-equipped to handle any equine veterinary procedure, from power-floating for dental maintenance to surgery and recovery.
A Complete Equine Veterinary Practice
You can rely on Brainerd Equine and Dr. Harms to manage all aspects of your horse's health. From birth to old age, your horses will benefit from Dr. Harms' expertise and experience. Owners will appreciate Dr. Harms' commitment to educating horse owners on equine health issues. Services include:
Preventive Care
Reproductive Care
Lameness Diagnosis & Treatment
Ultrasound
Digital X-Ray
Surgery
Dental Care
Much More
Equine Care You Can Rely On
Whether you are a new, prospective horse owner or have a stable full of valuable animals, Dr. Harms will be happy to attend to your equine Veterinary needs. His considerate, respectful, and expert care will help you enjoy your equine experience with healthy, fit animals.
Payment Policies
In order to maintain our high quality of service, payment is expected at the time services are rendered. We accept cash or checks, along with major credit cards through PayPal.